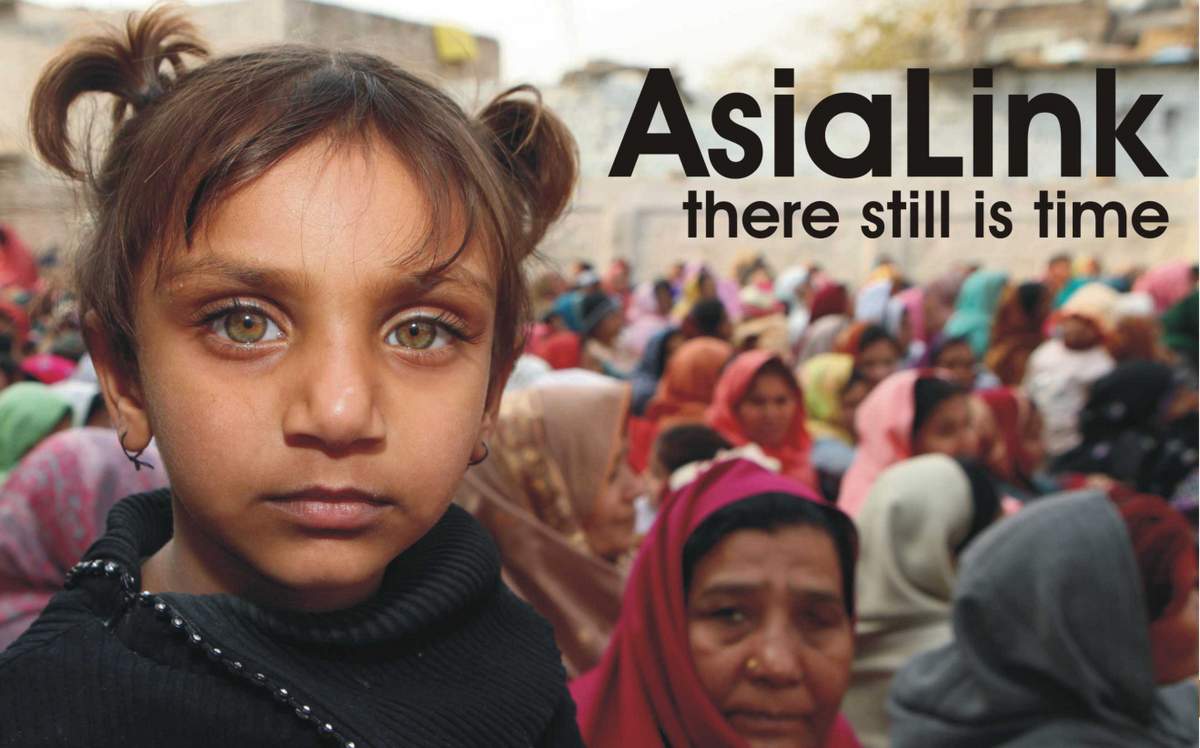 Dear Friend…
The video of a North Korean soldier defecting in November was gripping to watch as he rushed across the border. Bullets aimed to kill only wounded him. Then the dramatic rescue.
What was hardly reported was that another young North Korean solider crossed the heavily-fortified land border that separates North and South Korea and defected to South Korea 9 days ago, on December the 21st.
Using the cover of thick fog that had descended on the border this North Korean soldier managed to elude other North Korean soldiers guarding the border crossing into freedom at 8:04 am. Shortly afterwards South Korean soldiers fired 20 warning shots at North Korean border guards who approached the military demarcation line searching for their missing soldier.
The situation in North Korea continues to escalate as ordinary people and soldiers are desperate to escape to freedom.
Sadly, the plight for so many throughout Asia is also one of desperation.
With 2017 coming to a close Sunday night, be sure to send your year-end gift for ministry in Asia in order to take advantage of receiving a 2017 tax receipt for your donation. There is no better time to invest in lives and ministry than at this moment. Millions of lives are in need!
You can help be an answer to someone's prayer by standing in the gap for them! Why not partner with AsiaLink to see God at work.
Here a number of projects that you can impact by your year-end gift.
WHERE MOST NEEDED…
Enables and equips AsiaLink with the resources to respond to urgent needs and to fulfill our mission of ministering in Asia. By donating to this fund you strengthen those areas of ministry that are underfunded and in need.
NORTH KOREA FOOD…
According to the UN two out of every five people in North Korea are undernourished and 70% (18 million people) of North Korea require food assistance to survive, including 1.3 million children under the age of 5. For only $10.75 a month or $129 a year you can feed a North Korean child 6 days a week for an entire month or for an entire year.
BIBLES FOR NORTH KOREA…
You can help provide electronic Bibles for North Korean Christians. Each Bible costs $27.
FOOT SOLDIERS WORKERS FUND…
This fund assists evangelists, church planters and workers throughout Asia who are hampered from fulfilling the call of God on their life by a lack of finances. You can help support one of these dedicated workers by giving $50 a month.
BIBLES FOR CHINA…
With the continued and rapid growth of China's persecuted church the need for Bibles remains ever present. Each Bible costs $3.30 to print and deliver inside China.
THE WONDERFUL STORYBOOK FOR CHINA…
Is a children's full color storybook designed to introduce a Chinese child to the life and message of Christ. Almost 300,000 have been printed and distributed throughout China already. China's 400 million children under 15 years of age deserve to hear the message of Christ. For just $32.50 you will be able to provide 50 copies of the Wonderful Story. A gift of $65 will reach 100 children. $325 will reach 500 children.
BIBLE CORRESPONDENCE SCHOOL…
One of the most effective and secure ways for evangelizing in the Muslim world is through our Correspondence School. Each lesson helps introduce a Biblical understanding of the need of making a commitment to follow Christ. $21 will enable one student to complete the entire 7 courses and discover God's purpose for their life.
WOMEN'S MINISTRY IN THE MUSLIM WORLD…
In order to elevate woman from a Biblical perspective AsiaLink hosts several conferences a year to minister and empower women with the message of Christ. To sponsor a women to attend is just $3.75. To sponsor an entire conference for 400 to 600 women is approximately $2,400.
APOLOGETIC SEMINARS IN THE MUSLIM WORLD…
Christian young people living in a Muslim society are under extreme pressure to give up their Christian faith. For over 10 years AsiaLink has challenged Christian and Muslim young adults with the unique claims of Christ by utilizing gifted apologetic speakers and conferences. A gift of $100 by 24 people would sponsor one of these powerful conferences.
TORTURED FOR CHRIST FUND…
Throughout Asia Christians are often the number one target for beatings, arrest, torture and imprisonment. This fund assists those Christian workers or their families who are suffering as a result of the abuse they have had to endure. A gift of $35 a month will help support them while they heal.